Facebook Classic Mode Settings – Switch Facebook New to Classic Facebook – Step by Step – What Facebook is keen on doing is getting much of its users to experience the New Facebook. Once you make the change to the new Facebook interface, you will notice it gives minimal experience. So many users may want to switch back to the classic Facebook interface. If you are eager to return back to the classic Facebook but don't know how. Then this article is for you.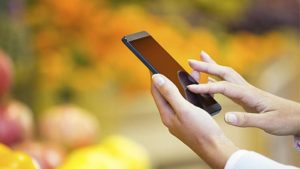 The new Facebook interface is a complete makeover of the old Facebook interface. A lot of users are pleased with this refurbishment, as they feel the declutter simplifies the usage of Facebook. The new Facebook is eye-friendly, more accessible in contrast to the old Facebook.
The New Facebook theme is in its beta stage but users can now experience what it is like and have a feel of the platform. This will enable Facebook to get authentic reviews. Though the New Facebook is still undergoing testing, users are allowed to change their interface to the classic Facebook.
Read: How To Find Today's Memories On Facebook
Classic Facebook & New Facebook
The classic Facebook underwent constant updates before the introduction of the new Facebook interface. If you are wondering how the new Facebook is distinct from the classic Facebook interface, listed below are the features of the new Facebook:
Features of New Facebook
Quick loading speed and fast server response
Minimalist design and decluttered theme.
Users can easily access each section of the website
Bigger text.
Dark mode theme.
Read: Facebook messenger app online | Facebook Messenger App Download | Update Messenger 2020
Switch from New Facebook to Classic Facebook – Step by Step
Simply follow these steps below to switch back to Old Facebook:
Tap on the down arrow at the top right corner of your Facebook Page.
Choose Switch to Classic Facebook from the pop-up.
Give Facebook your reason for switching back or you can better still, skip this.
Welcome back to Classic Facebook